"Hi There…"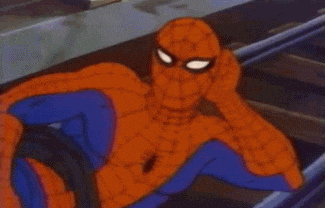 WELL THEN…I knew this was eventually gonna happen. Time to tell you guys more about who I am and how weird I actually am.
I'm one weird goofy guy from all the way in Puerto Rico; where I was born and raised. I grew up loving superheroes and science fiction ever since I was like 2 years old, which is how I quickly got my love for the comic book, and science fiction genre.
I'm currently in college right now on my first year as I write this. For now the experience has been great, I have met some great people and great professors. At first I was scared because I thought I was going to be bombarded with work and exams, but if you're really passionate about what you wanna do you'll be fine.
I'm a very shy and quiet person in real life, but on social media I'm as confident as a Daredevil, it's like wearing a mask, you can be whoever you want (okay I'll stop the terrible references here). Like I said I am quiet, but when I start getting to know ya, we can quickly become the best of friends.
As far as for my name and age, I'm keeping that a secret for myself. Can't trust the internet that much nowadays.
As for stuff I like to do, I just play games, draw, heck I can even cook, not too bad not too bad bad; I make a killer macaroni and cheese.
I'm gonna leave it here but if you wanna see the latest on what I do and watch, you can follow me on twitter at:
Featured Image belongs to: Marvel